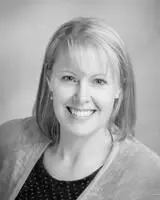 Jessica Hoffman, PhD is a licensed psychologist who graduated from the University of North Carolina at Chapel Hill in 1999 with a BA in Psychology and again in 2005 with her doctorate in School Psychology. She resides in Newton, NC with her husband, Chris, and four children. Dr. Hoffman specializes in helping children cope with stressful life adjustments such as divorce, death, and social changes. She also helps children manage behaviors associated with diagnoses such as ADHD, Anxiety, Mood Disorders, and Developmental Delay. Many of Dr. Hoffman's clients have been diagnosed with Autism Spectrum Disorders forming an area in which she has gained extensive training. Dr. Hoffman offers ongoing social skills groups designed to help children and adolescents who struggle with developing and maintaining meaningful relationships with others. In addition to therapy services, Dr. Hoffman provides comprehensive psychological and psychoeducational assessment through which a child's specific strengths and weaknesses are explored across several domains (i.e. cognitive, academic, attention, social, emotional). She believes that a collaborative approach is necessary to help children and works diligently to communicate with parents, teachers, physicians, and others who may play a key role in supporting the child's needs. As a mother of four young children, Dr. Hoffman understands many of the realities of parenting and strives to make recommendations accordingly. She takes a hands-on approach to working with children that may involve going for a stroll to talk or that may include her chocolate Lab, Theodore, in session. She believes in stepping "out of the box" with regard to therapy in order to improve outcomes and to make the process toward change a positive one. Dr. Hoffman is a member of the American Psychological Association, the North Carolina Pschological Association, and the Catawba Valley Association of Counselors and Therapists.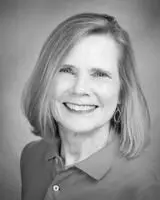 Lynn Mullinax, NCC, LPC practices as a licensed professional counselor and as a nationally certified counselor. She graduated with a Bachelor of Arts degree from Duke Univeristy and a Master of Arts degree in counseling from Appalachain State University. Lynn began her counseling career in the middle and high school settings as a school counselor where she focused on the academic, social, and emotional development of adolescents. Since entering private practice in 2003, she has worked with clients of all ages from children and adolescents to adults. Here at Stepping Stones, she provides counseling services for primarily adolescents and adults as individuals, couples, or families. Topics that are addressed in sessions include: anxiety, depression, anger, relationships, trauma, grief or loss, separation or divorce, stress, and eating disorders. No matter what client she has in session, Lynn focuses on creating a comfortable and safe environment where the patient feels unconditionally accepted and can discuss any concerns, needs, or challenges in life. All sessions are conducted with sensitivity, understanding, and a commitment to helping clients develop their strengths and lead more satisfying lives.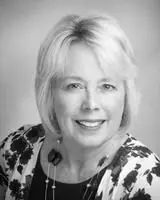 Candace Childers, MA,LPA in Clinical Psychology is a licensed psychological associate who specializes in counseling and psychoeducational evaluations of children. Candace is blessed to be a mother of two young adults who will always be her proudest achievement in life. She graduated with her BA in Psychology from DePauw University and her MA in Clinical Psychology from Western Carolina University. She brings to this practice 25 years of experience evaluating, diagnosing, and coordinating treatment for children with a variety of developmental and learning disabilities. She specializes in evaluating and diagnosing children with Autism Spectrum Disorder, Attention Deficit/Hyperactivity Disorder, and other learning disabilities to help promote effective therapeutic services for them. Ms. Childers also helps children and their families manage behaviors associated with family stressors, anger, loss, and depression. Play therapy is often used to help children express their thoughts and emotions and learn appropriate manners of relating to others. Her goal as a therapist is to form a bridge of communication between parents and their children so that they can learn to handle stressful situations in a healthy manner and grow closer as a family.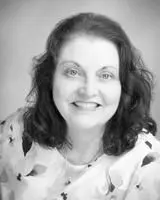 Vanessa C Short, MA/CAS, LPA, PsyD. Vanessa is married. She and her husband have three children, four grandchildren, and two great grandchildren. She has over 30 years experience in psychology. She has worked in public school, college, clinical, and group settings. Her experience has included psychological evaluations, individual and group counseling, social skills support groups, and teaching at a college level. She assists with evaluations, observations, and diagnostic interpretations of assessments at Stepping Stones.